Passover 5782 / 2022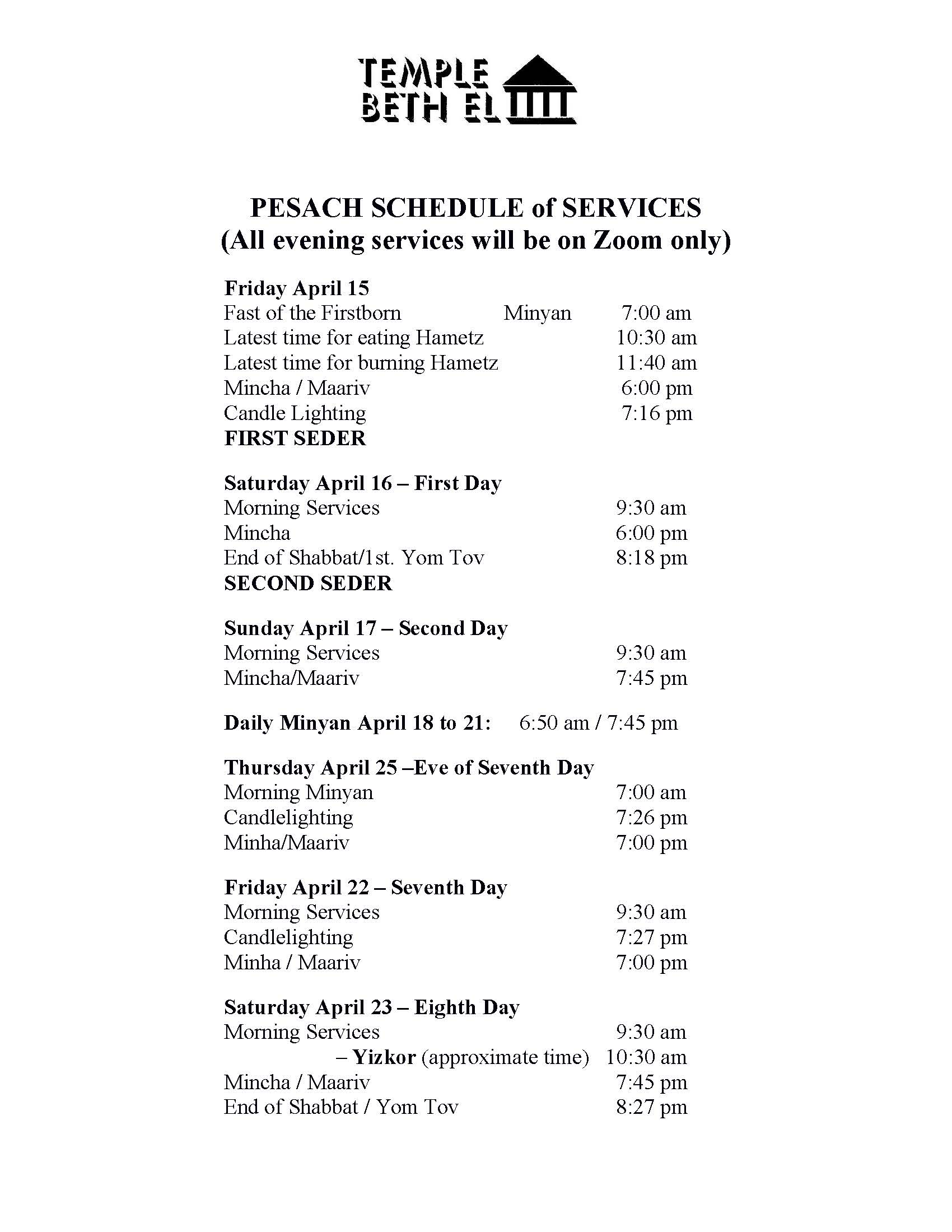 PASSOVER 2020 / 5780
As we all remain confined to our homes, we will find new and creative ways to celebrate Passover this year – physically apart, but spiritually together. NO RELIGIOUS SERVICES WILL BE HELD AT THE SYNAGOGUE DURING THE HOLIDAY. Instead, we offer the following online options during the holidays.
SEDER EXPERIENCE – Wednesday April 8 4:00 – 5:00 PM
Cantor Leifer will lead a condensed mini-Seder on this first night of Passover. For those who are not comfortable leading their own Seder or are alone, we offer this opportunity to take part in the Seder Rituals and join in the Seder songs and prayers just before the actual start of the holiday.
CONCLUSION OF THE SEDER – Thursday, April 9 – 10:30 PM
Join with Rabbi Kupchik and his family as they conclude the second half of the Seder after their dinner. Greet Eliyahu HaNavi and join in lots of singing!
FINAL DAY OF PASSOVER / YIZKOR SERVICES
Thursday, April 16 10:00 AM – 12 Noon
Join from the comfort and safety of your home as Rabbi Kupchik, the clergy and volunteers lead us in the traditional final day of Passover and Yizkor Memorial service. We will be making siddurim and the text of the Yizkor service available to everyone at home. We expect the Yizkor service to take place around 10:45 AM during the service. At the end of the service, have your wine, Matzah and gefilte fish ready for a virtual Kiddush gathering!
FOR THE TECHNOLOGY CHALLENGED. . .
We understand that some of our members who would like the most to participate in these services are the most uncomfortable with the technology. PLEASE, PLEASE, PLEASE… Call us and we will practice with you and give you a private tutorial on how to log in or at least participate by phone! It will be our pleasure!
WISHING A SWEET AND JOYOUS
PESACH TO ALL!